See how a first-time investor transformed a 700-square-foot home into a modern bungalow that made her $80,000 richer.
Discover how another investor made $70,000 in a home where some saw red flags, but he saw opportunity.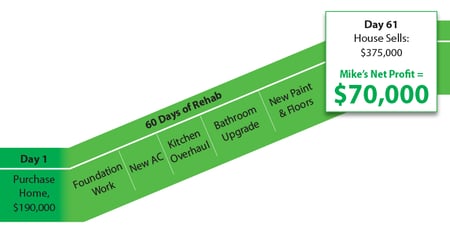 Download Your Free eBook to Get:
How to manage and maximize multiple investments at one time

Tips on negotiating price, factoring in margins and more

Mistakes not to make from successful property investors

Success stories and more!
Become a better investor starting today!